30 Day Fuss Free Return


Return Policy
To qualify to return an item under this Policy, Products must be in their original packaging, along with all included accessories, and must not be damaged in any way by the customer during the time the item is in the customer's possession. Please see Our Warranty Terms and Conditions in relation to warranty claims.
Unless otherwise stated in a product listing, all products sold at Sparkydirect.com.au are able to be returned for change of mind purposes under this policy. Where a product listing specifically states that the product is not able to be returned under this policy (usually due to special order), then no returns for change of mind will be permitted. All returns are subject to the Sparkydirect.com.au Returns Policy Terms & Conditions, and the Sparkydirect.com.au Website Terms and Conditions.
30 Day Money Back Guarantee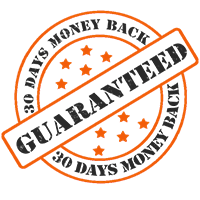 At Sparky Direct, we stand behind Our product! That's why we offer a 30 Day Money Back Guarantee.

If for any reason You are unsatisfied with Your purchase, You can contact us within 30 days of taking delivery, and organise to return the product and receive either a store credit or refund of the purchase price of Your Product (excluding initial delivery charges and a re-stocking fee). The re-stocking fee for these Products will be 10% of the original purchase price. Where a product listing specifically excludes returns under this policy, no returns under this policy will be permitted.
To Avoid being charged the 10% restocking Fee -you can receive your Refund as a store credit. - When checking out you simply apply the credit to your new purchases... Easy.
Faulty Products / Warranty Claims
Warranty on products is determined by the manufacturer.
Contact us directly by phone or ticket to discuss your claim
After you have received authorisation to return,
Post back the product, Client to play for the return freight,
We will return the product to the manufacture and either refund or replace the item as per your instructions.
Cancelled orders paid online by credit card or Paypal will have a 10% handling fee deducted from the purchase amount prior to refund.